"Some mistakenly believe that cost is related to quality. There's no guarantee this is true, especially in the audio business." - Neal Van Berg


Castle Rock Time
News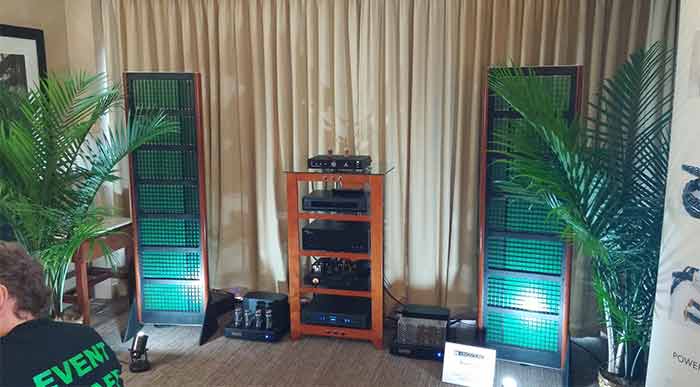 The Axpona Show is at The Westin O'Hare, right next to O'Hare Airport...easy in, easy out. Sound Science is exhibiting the new Music Vault Diamond Ultra with both Analog and Digital inputs and outputs. We are in the Performance Devices room, Room 510. Performance Devices is exhibiting the King Prince III Loudspeakers powerd by a KR Audio Tube Amplifier, the Allnic Tube DAC, and the new Music Vault Diamond Ultra Digital Source. Stop by and see us!
Sound Science-Mobile
If you see us in your neighborhood, stop me to say hi.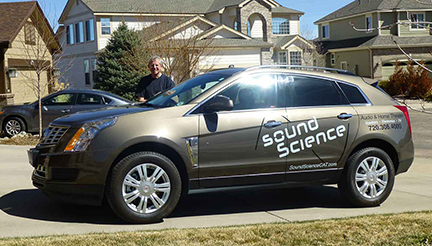 Video
Lyngdorf
It's been a year since my last video, but I'm so excited about this Lyngdorf Integrated Amp, I had to sit down and talk about it. Here it is.
Feedback
November 17, 2014
"My conversion process for some 400 cds is complete and I have moved the Diamond Ultra into the Main stereo rack. I am very pleased with the quality and design of your Music Vault. Ripping was straight forward and quick per your instructions. The sound quality is amazing; I have never experienced such "analog like" sound coming from a digital source. I am experimenting now with download and play of HD files, but they are going to have to be very good to justify the extra expense over converted cds. The J River software is most excellent wrt ease of finding files, portability on iPAD and preservation of artwork.
Thank you for your time and advice. I am delighted with the Diamond Ultra! " - Denny

June 14, 2013
" Now that my wife and I have listened to the Music Vault I can say without hesitation, it improved the sound quality of my system another order of magnitude. I'm no engineer and not yet even a real audiophile, but I can hear. It's wonderful to listen to music we've had for many years and hear so much more of it. When I first contacted you I almost pulled out because I feared this was something that only a true audiophile using extremely expensive gear could appreciate. I now know that's not the case. In fact, it may be that the sonic improvements of using your Music Vault may even be more palpable in a modest system like mine. Indeed, the lower the quality of the CD player the more apparent the improvement will become when listening to the same CD played back from the Music Vault...not to mention how much more convenient it is to use.
Add to this the delight of buying something directly from the designer/builder who walked me through every step of setting up the system, and it caps the deal. This has been my best purchase so far. Thank you very much.
Best wishes. " - Kurt H.

April 8, 2013
" Thank you for providing one of the best audio improvements in my long journey to audio perfection. I am there!, But I may not get to sleep for hours, if not days, as I sit here and relisten to my music. I fear my vinyl albums may not be played for a long time. " - Jack S.

February 10, 2013
" It's [the Music Vault Diamond] simply the best audio purchase I have ever made and that's with 3 years of hindsight. And Neal's personal and ongoing support is simply outstanding. " - Warren H.

June 25, 2012
"...the [Music Vault] Diamond produces without question the best digital reproduction I've ever heard. Even my diehard vinyl-loving friends say as much. It's a great product. You should be very proud of it." - Mike C.